---
"In 2006 when we met Dr. Kivisto for the first time, we knew then that she was going to be the doctor who took care of our "gang" of rescued critters. She truly cares for her patients. We have requested Dr. Kivisto to resolve several challenges with our critters. She answers our questions and we have never felt rushed out of a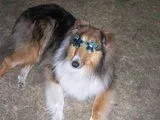 n appointment. She is extremely thorough in her examinations and treats our critters with a tender touch, especially those that possess a timid nature. We have been to numerous other veterinarians and clinics in the North Metro area, but we have never been as content and happy with any other service as we have been with Dr. Kivisto. She has gone beyo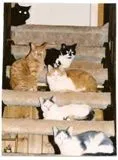 nd our expectations of a veterinarian.


Her assistance was phenomenal when our oldest (cat) "Bart" had thyroid disease. She helped us during our "hospice" care of "Bart" by showing (us) how to administer fluids, give medicine, and advised (us) of other conditions that may occur. Dr. Kivisto was compassionate when we decided to put "Bart" to sleep--that was a very difficult decision for us. We were truly grateful for her and her staff's assistance and understanding of our situation at that time.
We are very excited and happy that Dr. Kivisto has her own practice and has chosen to stay in the Princeton area. We will always take our critters to Kivisto Veterinary Clinic."
John and Cindy Knudtson
Princeton, MN
---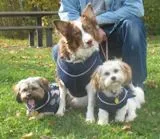 "We first met Dr. Kivisto in 2003 during a time where we were dealing with a very sick little puppy named Bailey. Dr. Kivisto immediately struck us as a very compassionate vet. She was instrumental in the diagnosis of Bailey, which had a lot of us completely baffled! Without her persistence in finding the cause and a treatment I am not sure Bailey would have been with us as long as she was. Unfortunately, we lost contact with (Dr. Kivisto) for a couple of years, and after trying vet after vet we searched her out. We were SO excited when we located her, even if it meant we had to drive 45 minutes to get there. Bailey was able to spend a little more time with us before she became too ill to go on. It was Dr. Kivisto's honesty and compassion that helped us through that difficult time.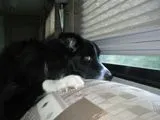 It was not only the fact that she always took the time to explain everything to us, was always available to answer our questions, the tenderness she has with our four-legged babies that kept us coming back, it was that she understood that they were an important part of our family. We would follow Dr. Kivisto to the ends of the world just to be sure our babies are getting the care they deserve."
Leslie and Bobby Albertson
Morgan, Izzy and Chloe
Maple Grove, MN
---
"I first met Dr. Kivisto when she was caring for one of our family pets, Bailey, that was very ill. Dr. Kivis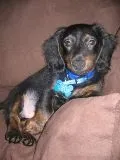 to spent many hours researching to find out what was wrong with her. No other vet we found ever took the time to read our pets (we have 5 combine in the family) complete file, and often asked for the shortened version from us. Eventually, we needed to find Dr. Kivisto again, as our pet was showing signs of progressed illness. This was the first time I had ever been able to spend a lot of time with Dr. Kivisto. We eventually had to let Bailey go, and I have never felt the compassion or love that Dr. Kivisto showed towards our family from any other vet. Dr. Kivisto spent much time talking us through the procedure, and even stayed after hours for us. What I appreciated the most was that she did not give false hope that our beloved Boo could possibly endure anymore treatments, instead she told us the truth without the sugar coating. I was glad that I was able to spend those last moments at Bailey's side rather than to hear the news she has passed at the animal hospital during the night. We are so lucky to have found Dr. Kivisto when we did, so that we could enjoy the happy five years of life with my Boo.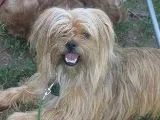 Shortly after Bailey's passing we had found that Morgan, another of our dogs, had a bladder stone. We often find ourselves at the vet, A LOT! Dr. Kivisto has taken so much time in taking care of us and our babies that I have never felt more confident in bringing my pets to a vet.

After this experience I had decided no other vet would ever do! I needed someone with the determination, compassion, honesty, and general love in their hearts to care for my babies. I have had many vets take care of my pets in my life, and none of them have ever made me feel as comfortable, where you are not another number until I met Dr. Kivisto. She puts so much energy and compassion into what she does, that you feel that not only are you an important customer, but you are an important friend. So long as Dr. Kivisto stays in Minnesota I will continually trust her with my babies. Dr. Kivisto, we're here to stay!!"
Brandi Czanstkowski
Jazz and Rocky
St. Cloud, MN